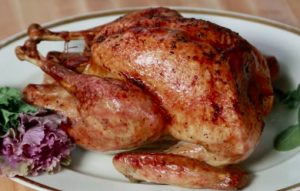 Recently I've been asked, "Where I go for recipes?" And many have asked when my cookbook is coming out, but I can't scratch an itch I don't have—I have a wall full of cookbooks, but I don't use cookbooks.
It's true, ten years ago, the same questions would have had me listing my favorites…
Ruth Reichl's ironically practical Gourmet Cookbook.  Or a pre-1980 Joy of Cooking on the used book markets (after they removed parts of the book, like how to skin a rabbit, it was never as good).
I do list some  basic recipes (salad dressing / mayo etc) in an blog post here…and the meal planner from my book, The Blood Code is a great fifteen page diet resource – but I posted some of those chapters in these blog posts: Dinner ideas are here.  And Breakfast option are here.  Please share these articles if you know others who might benefit.
When I look for cooking insight and recipe ideas now? I have my New York Times Cooking app.  This allows me to save my favorite recipes, but they are also so searchable, I search for them when I need them.
For a Timely example, here is my favorite Thanksgiving turkey recipe – Melissa Clark makes it so approachable and the video is really well done here. She supported why I have always preferred the simple roasted turkey to all other options.
I also end up at some great sites including:
https://www.epicurious.com   [This is one of Conde Nast Publication's sites and does a nice job of choosing recipes that work]
http://allrecipes.com   [This one is less juried and has lots of input – so I can read comments and pick one that is to my liking]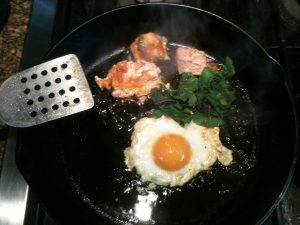 https://www.bbcgoodfood.com   [I use this one only when I want a less US-centric recipe]
You might see why I am not likely to provide a cookbook to the world – at this point, there is no way I can make a better Brussels sprout recipe that what is search-ably
out there. So let me know what YOUR favorite resources are and tell others.
Cheers and Bon Appétit
-Richard Maurer