The Portland Clinic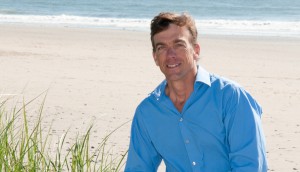 Dr. Maurer has practiced integrative medicine for over twenty years. He interprets symptoms, history and most importantly, metabolic blood test results to help clients find the dietary, nutritional, and fitness changes that radically improve their health and performance. His own personal and familial trend toward type 2 diabetes has only strengthened his preventive and natural medical pursuits; to help people find the habits that provide the healthiest future and naturally resolve common conditions, such as fatigue, weight gain, pre-diabetes/type 2 diabetes and heart disease risk. He has developed TheBloodCode.com to provide a community of empowered men and women who will become experts about their own diet and fitness needs for a long and healthy life. He is a doctor, author, teacher and parent and travels regularly for lectures and retreats.
He regularly writes for national blogs and magazines including theNatPath and the most popular Paleo Conference site PaleoFX. His first book is The Blood Code: Unlock the secrets of your metabolism
Have a document to upload? Use the form below. Accepted formats are PDF (preferred), DOC and JPG.
Clinic Hours
Monday – Thursday
9:00 AM – 4:00 PM
Location
50 Cove Street
Portland, ME 04101
Fax Number
207.710.5385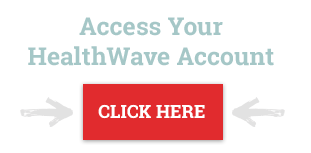 CONSULTATIONS WITH DR. MAURER AT THE BLOOD CODE – MAINE (for new clients)
Payments for appointments can be done directly through Your Mindbody Account Here
Initial Discovery Consultation with Dr. Maurer – 75 min
$330
For New Clients: With blood test results in hand, We will go through your family & past history, medications, skin-fold calipers, and current diet & fitness. You will gain insight into your metabolic needs and find the unique dietary, fitness and nutritional program. Your Blood Code results, interpretation and personalized recommendations will help you toward lasting disease reversal and wellness.
Your Progress and Follow-up Consultation. (30 min for established clients)
$145
For Established Clients within a year of the prior office consult: We'll review your dietary, nutritional, fitness habits as well as other medical conditions. This is the important moment to assess what is working – typically done 90 days from your launch. Blood test results and skin-fold calipers do not lie – this progress appointment helps keep your metabolism in the sweet-spot that you deserve.
Extended Follow-up and Progress Session. (45 min for established clients)
$195
For Established Clients where it has been greater than a year since the prior office consult: This 45 minute extended office consultation allows for a complete overview of your tests, treatment plans, health and medical concerns and progress. As with all consultations, blood test results should be received ahead of time.
Get pre-paid discounted blood tests done directly through ULTA Labs