Book Reading and Discussion with Dr. Maurer in Kennebunkport
November 2, 2014 @ 2:00 pm

-

3:30 pm

Free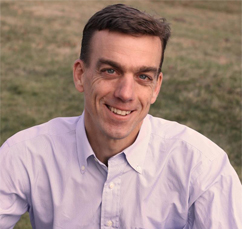 Dr. Richard Maurer, The Blood Code : Unlock the Secrets of Your Metabolism. Sunday, November 2 at 2:00 p.m.
Dr. Maurer has practiced integrative medicine for over twenty years.  He interprets symptoms, history and most importantly, blood tests to help clients find the nutritional, and fitness changes that radically improve their health and performance. This discussion is part of the Pasco Lecture Series at Louis T. Graves Memorial Library in Kennebunkport.
His own personal and familial trend toward type 2 diabetes has only strengthened his preventive and natural medical pursuits; to help people find the unique dietary, nutritional and fitness habits that provide the healthiest future and naturally resolve common conditions, such as weight gain, pre-diabetes and heart disease risk.  He has developed TheBloodCode.com to provide a community of empowered men and women who will become experts about their own diet and fitness needs for a long and healthy life.
Please join us in welcoming Dr. Maurer and learn what the right "code" is for you!